LEARN MUSIC IN A DIGITAL WAY
LESSONS THAT ACTUALLY WORKS
BY REAL TEACHERS
Achieve your musical aspiration using our high-tech music lessons.
an effective music solution for today's needs
LEARN MUSIC IN A DIGITAL WAY
LESSONS THAT ACTUALLY WORKS
BY REAL TEACHERS
Achieve your musical aspiration using our high-tech music lessons.
an effective music solution for today's needs
LEARN MUSIC IN A DIGITAL WAY
LESSONS THAT ACTUALLY WORKS
BY REAL TEACHERS
Achieve your musical aspiration using our high-tech music lessons.
an effective music solution for today's needs
LEARN MUSIC IN A DIGITAL WAY
LESSONS THAT ACTUALLY WORKS
BY REAL TEACHERS
Achieve your musical aspiration using our high-tech music lessons.
an effective music solution for today's needs
Sign Up today and become a member of DME
Learn Piano/Keyboard, Guitar, Bass Guitar,Songwriting, Singing,(Voice
training),Theory of music, Music production
Learn in an Live Online Lessons, in person ,Video lessons by real teachers or subscribe to become a member or buy individual Course material all with 24/7 support.
Join and become a member and gain access to our sophisticated Learning
tools that will guarantee a fun filled learning experience that results in
accelerated music growth and achievement.
INTERNATIONALLY RECOGNISED CERTIFICATIONS
Prepare for the ABRSM, Trinity School of Music London, School of Rock Music
graded Practical and Theory certifications and excel in flying colours.
Step by Step Lessons designed to achieve specific and measurable objectives
Our lessons moves you each time towards acquiring the skills required to achieve music mastery. Result oriented Lessons
"I was initially skeptical about choosing online lessons for my son  but I changed my mind just after the first lesson. I was very much impressed with the wide array of tools and the way it was creatively developed in the music lesson. Dave's teacher was very patient, a truly great teacher and a fantastic motivator. My son became very motivated and I watched him practise over and over in other to obtain a perfect 100% score. It is a delight to listen to him play the piano not only by reading music but also playing his favourite songs by ear.  DME is such a blessing to us and I am glad for making this decision. I have no hesitation whatsoever in recommending you to my friends."
"I have previously started learning piano but was not making any significant progress. I became frustrated and was actually thinking of giving up the idea completely but just decided to give it a one more try. The quality of instruction and delivery from DME Teachers is simply outstanding. The curriculum is very easy to follow and very enjoyable.  I am particularly happy that the lesson are actually tailored to my needs and the instant feedback mechanism and practice tools are just game changers. I which I have come across this service much earlier as this would have saved me lots of time and money. "
Christopher

,


(

Stoke-on-trent

)



"My 8 Year old Son started learning Guitar with this school for about 1 year now. I have been extremely pleased with his ability to read music within a very short period of time. He has also been trying out songs from his favourite TV. shows.  I am actually considering learning as well after seeing how easy the lessons can be and most importantly because of  the quick support from the teachers anytime one encounters any difficulty.  "
MUSIC UNCLOKS LATENT CAPABILITIES
A study done by the University of London shows that students who took any
form of music lessons improved their IQ scores compared to those who didn't
take music lessons.
Step-By-Step Lessons
Lessons organised in a way that enables the build up of knowledge in a
progressive manner.
Piano/Keyboard
Some of Piano/Keyboard Topics
Getting to Know the Piano/Keyboard
Rudiment of Music
Fundamental Playing techniques
Playing Melodies
Major and Minor Chords
Basic Chord Progressions
Ballads and Genre specific rhythms
Playing full chords and inversions
combining Melodies and Chords in a song
Compound time rhythms
Introducing more styles and Basic Voicing techniques
Playing the Blues
Extended Chords , Diminish, Augmented and Suspended Chords
Guitar
Some of Guitar Lesson Topics
Getting to know the Guitar
The Basics (Fundamental Skills)
Playing melodies on thin strings
Playing riffs
Introduction to Chords
Partial Chords
Basic Fretting techniques and positions
Melodic workouts
Music notations and tablature
Combining Full Chords, Movable chords and melodic playing of common genres
Piano/Keyboard
Complex Extended Chords
Basic improvisation and chord changes
Slashed Chords and Chord Voicing.
Rootless and drop2 Chords
Developing Confidence and Control of the instrument
Reharmonisation
Solfege training
Hand independence
Introduction to Blues scale and other exotic scales.
Playing of challenging standards and Classics
Comping and rhythmic left hand
Aural training for keyboard/ Piano
Playing complex rhythms and diverse genres
Guitar
Power chords
Sharps and Flats
Picking Strings
Power Chords
Movable power chords
Mastery of the fretboard
Hammer and pull
Legato playing
Broken Chords and Arpeggios
Strumming techniques
Genre specific riffs and grooves
Fretting skills and Fancy chords
Double stops
Fingerpicking
Tone control
String Bender
Barre Chords
Chord riffs
Expressive Lead. Guitarist
Expressive rhythm Guitarist
Piano/Keyboard ,Guitar etc
If you want to polish your skills and learn the secrets of the Pros
There is On-demand access to our High Quality courses which employs our
contextual approach in the teaching and acquisition of musical skills and
techniques.
Creative use of technology aimed at removing the stumbling blocks that makes
learner frustrated and unable to achieve their music goals
Discover the beauty of Western art music and Learn from the music of great Composers like J.S Bach, Mozart, Beethoven, Arnold Schroenberg, Robert
Schumann etc
Learn the unique voicing, chords and peculiarities of these genre
Learn the characteristic progressions and riffs and play along the standards
Learn the basic rudiment and techniques to get you playing along your favourite songs right from your first lesson
Get access to a wide array of songs of different genres including Chart Hit
songs.
GET STARTED
Play your favorite songs.
Play Chart hits, and classics by Ed Sheeran Adele, Beatles ,Maroon 5, Israel
Haugton, Justin Bieber, John Legend., Mozart, J S Bach, and may others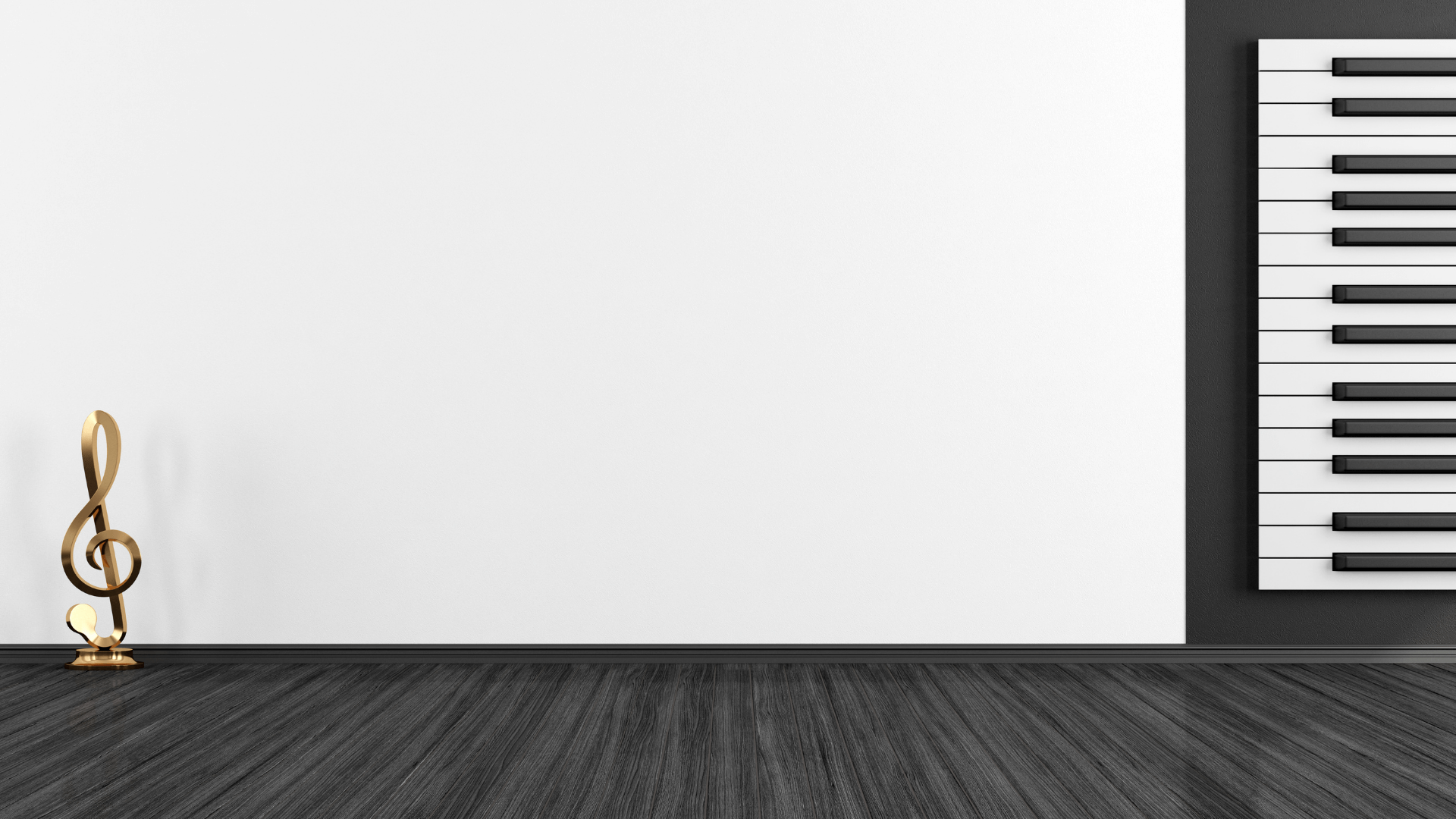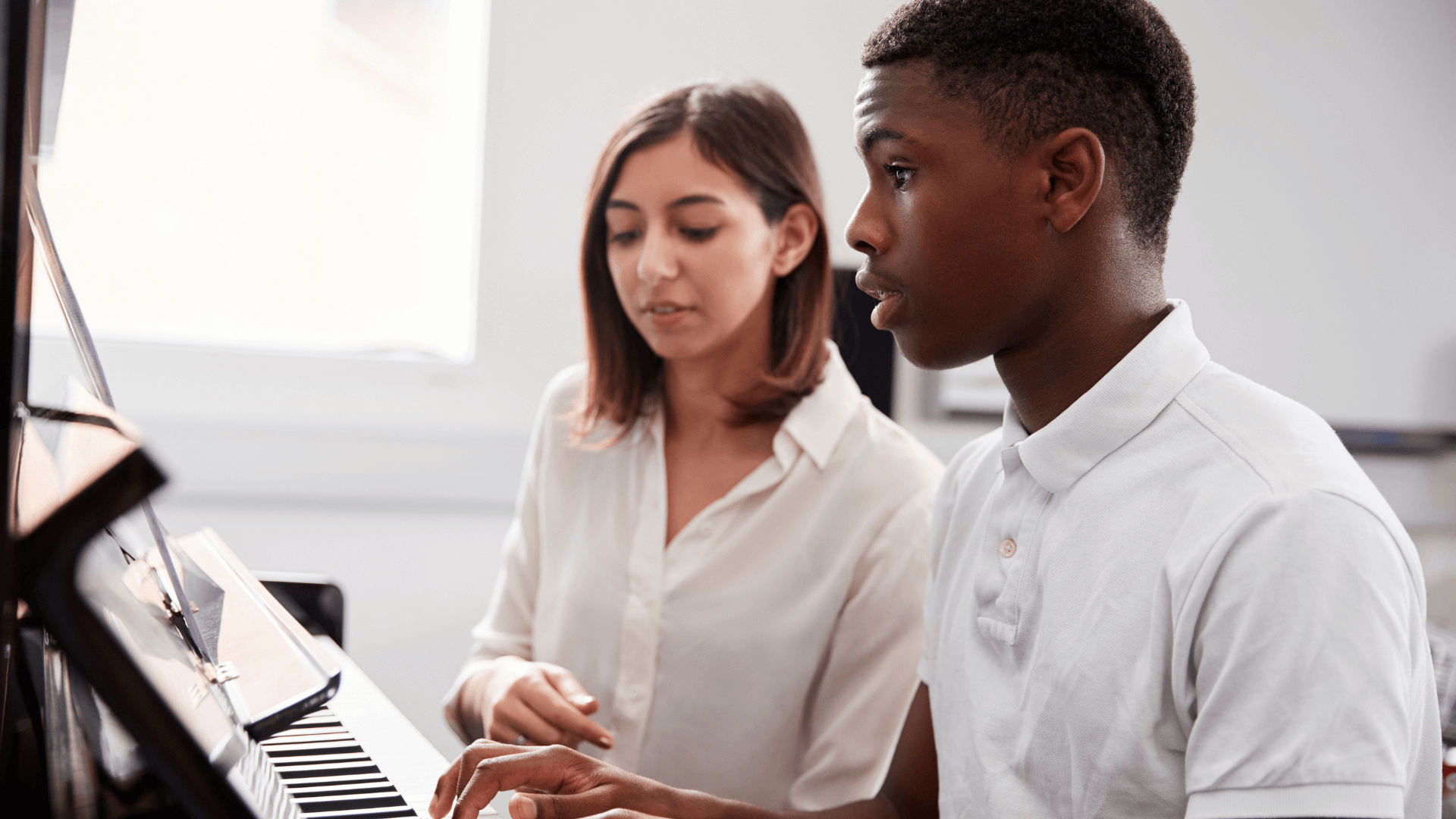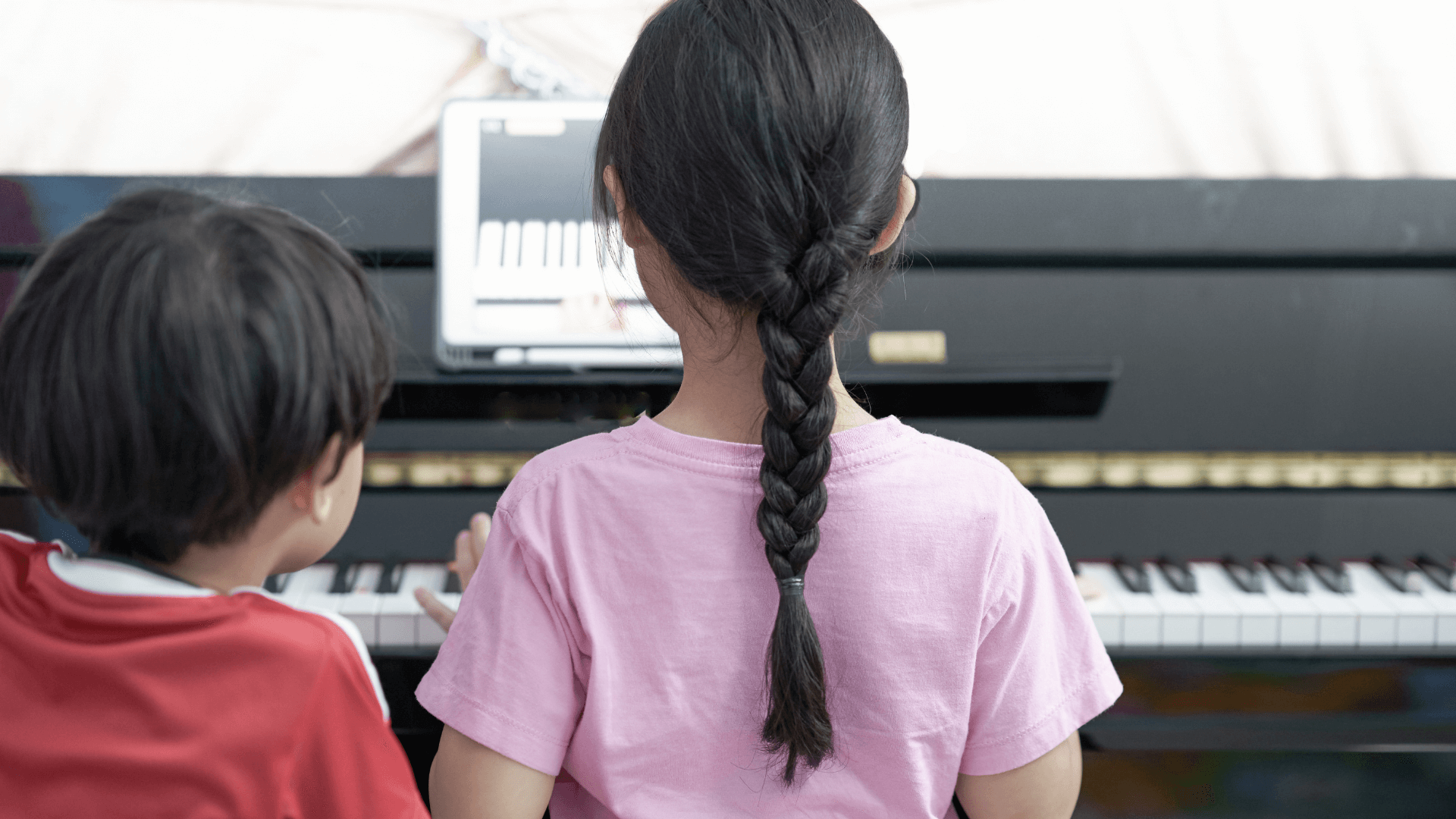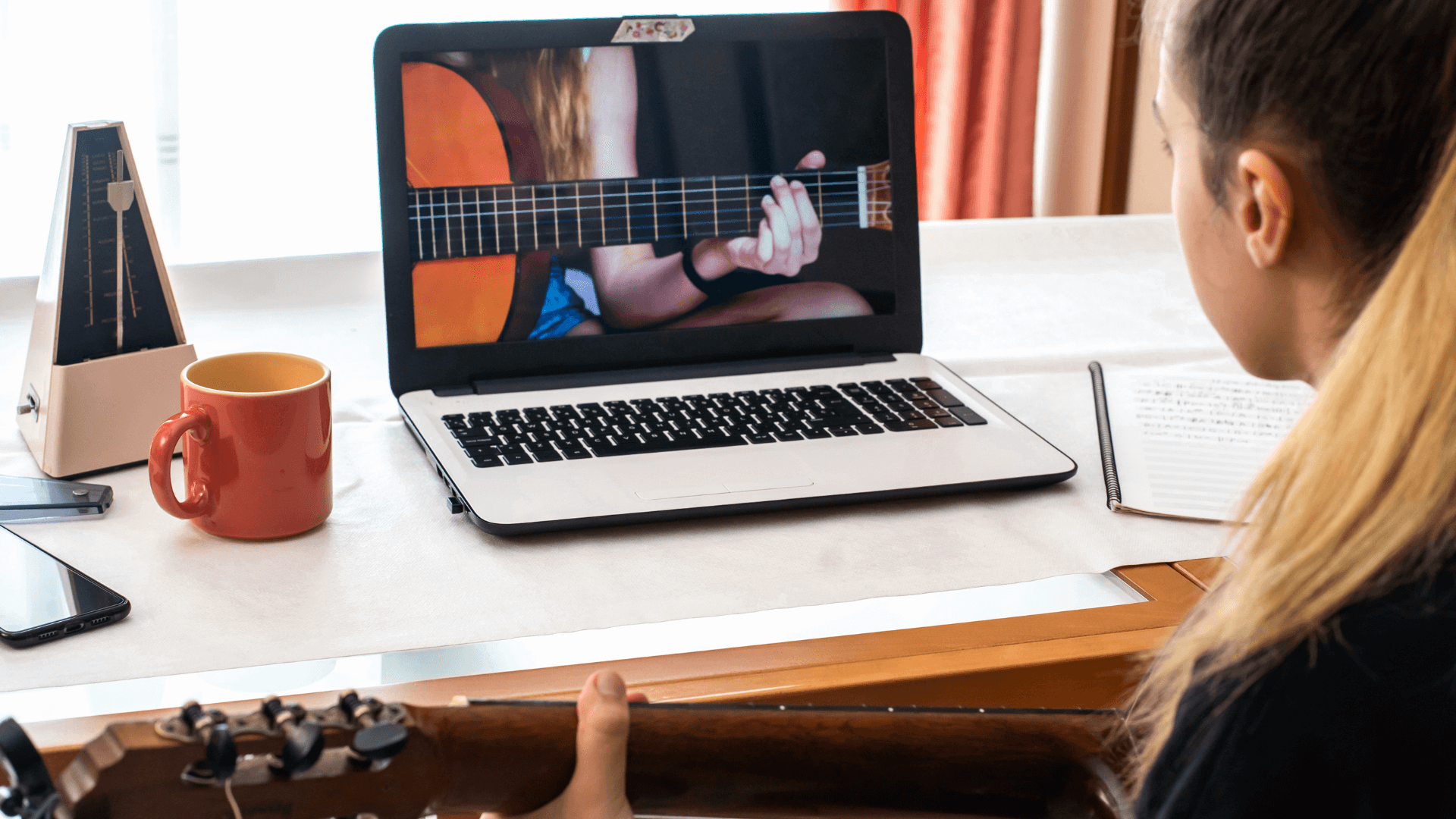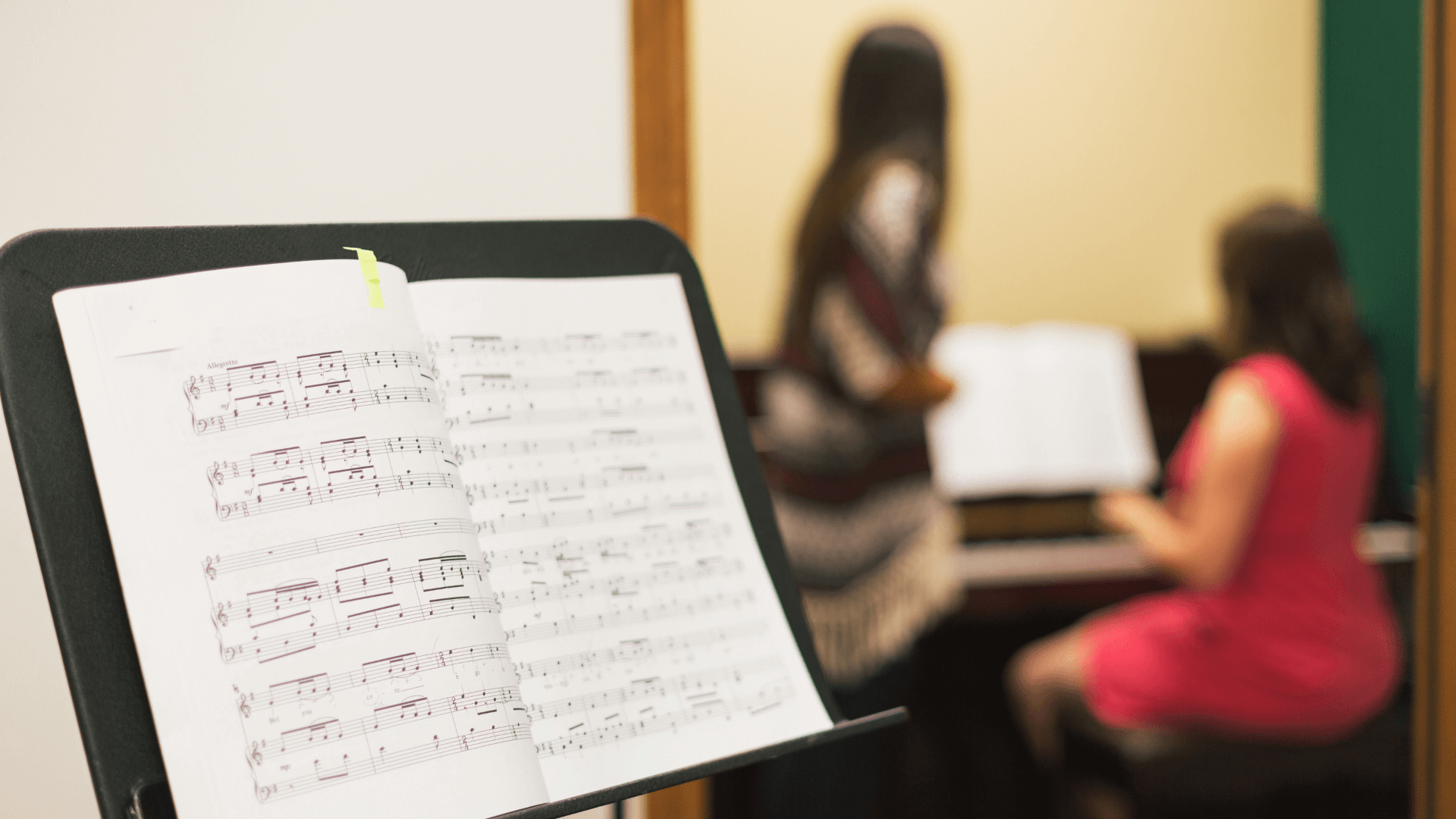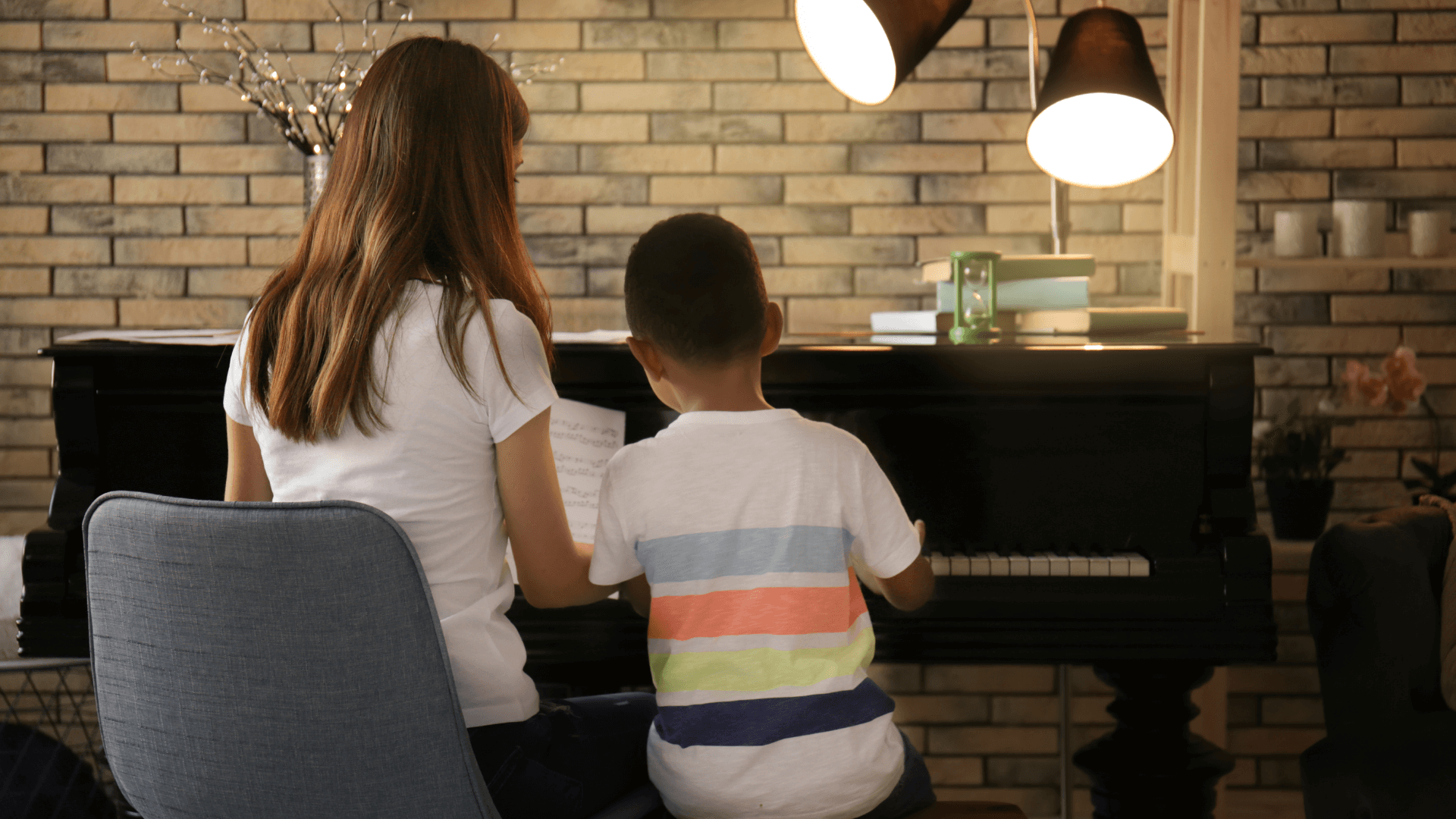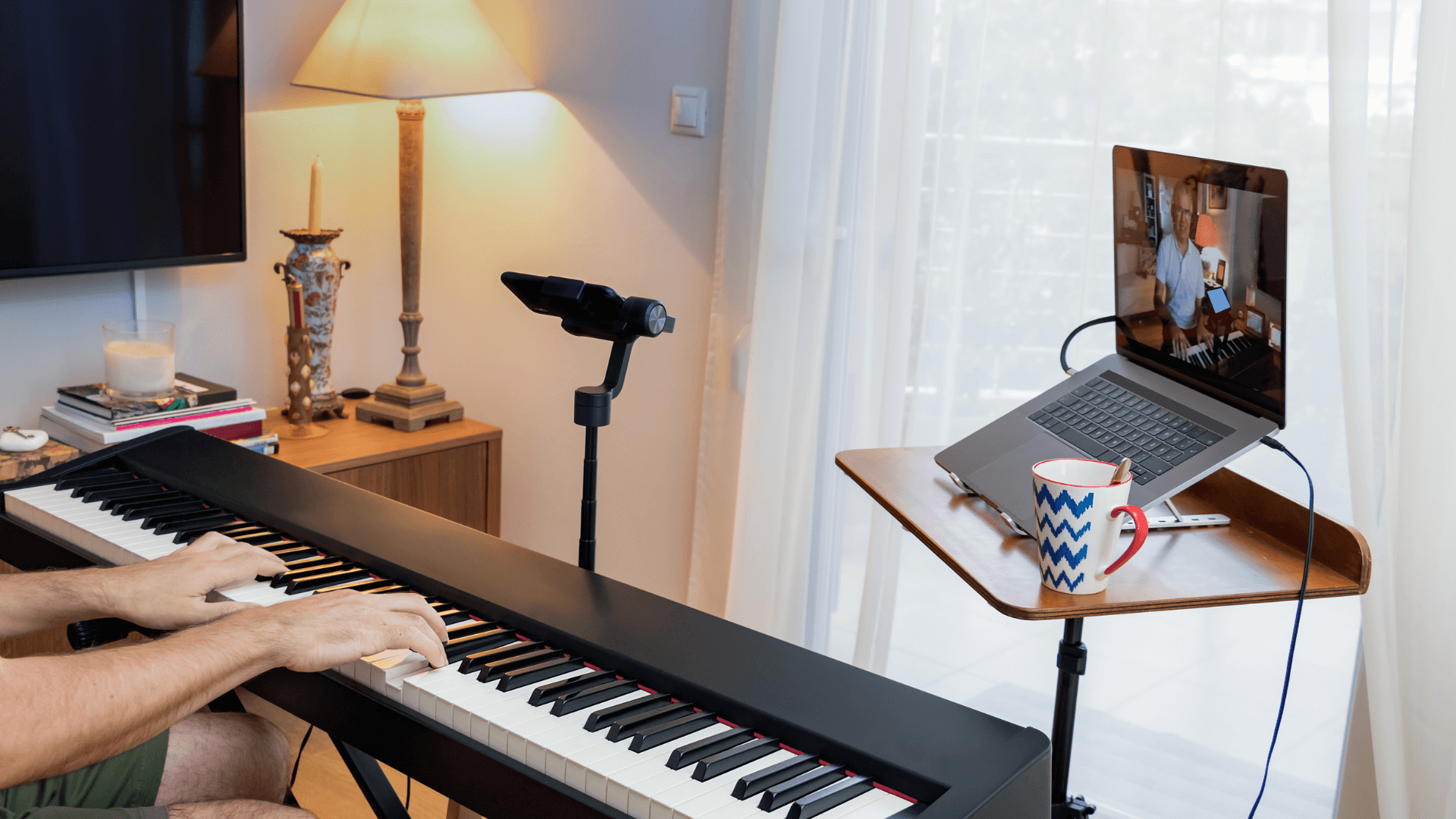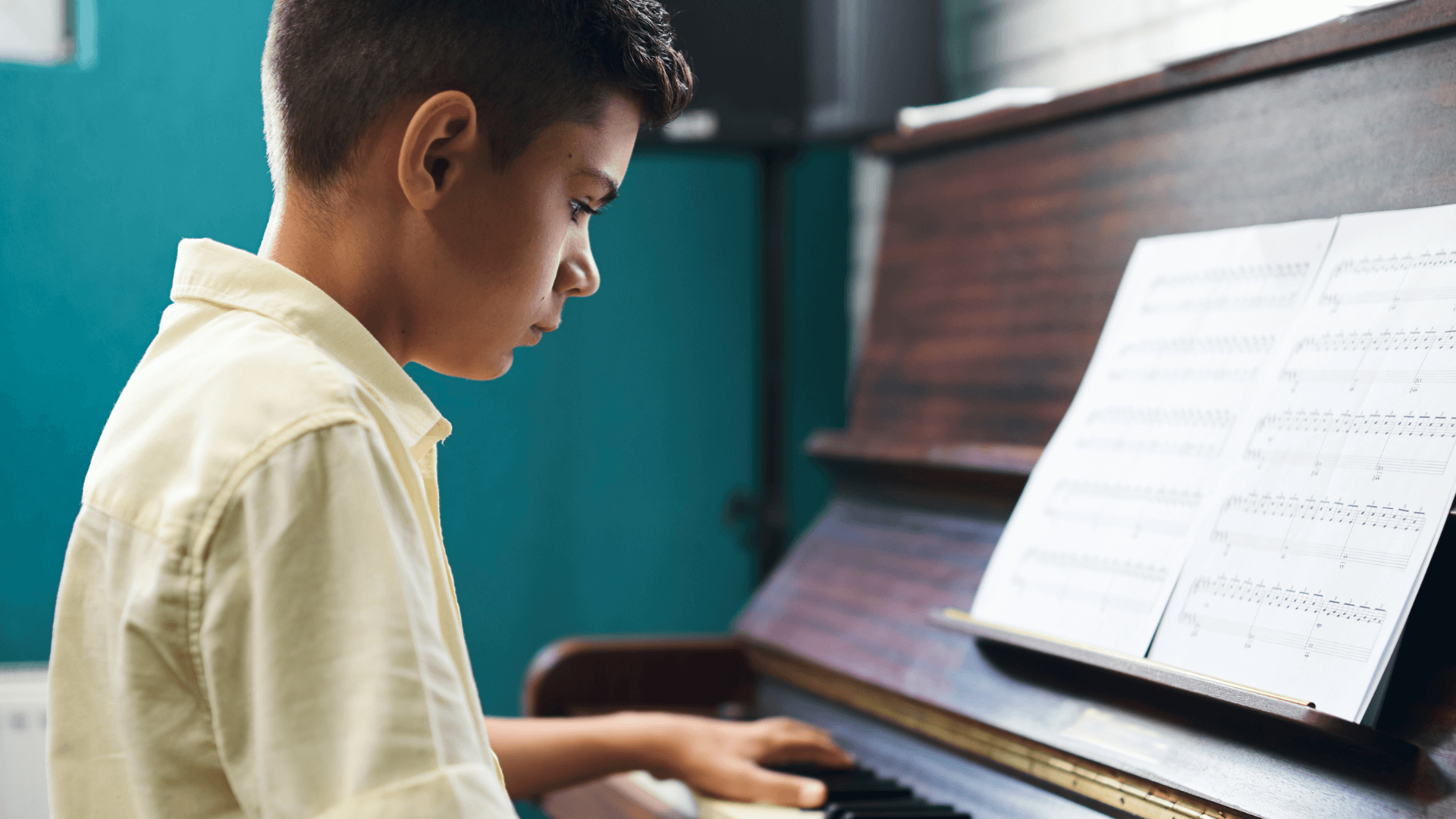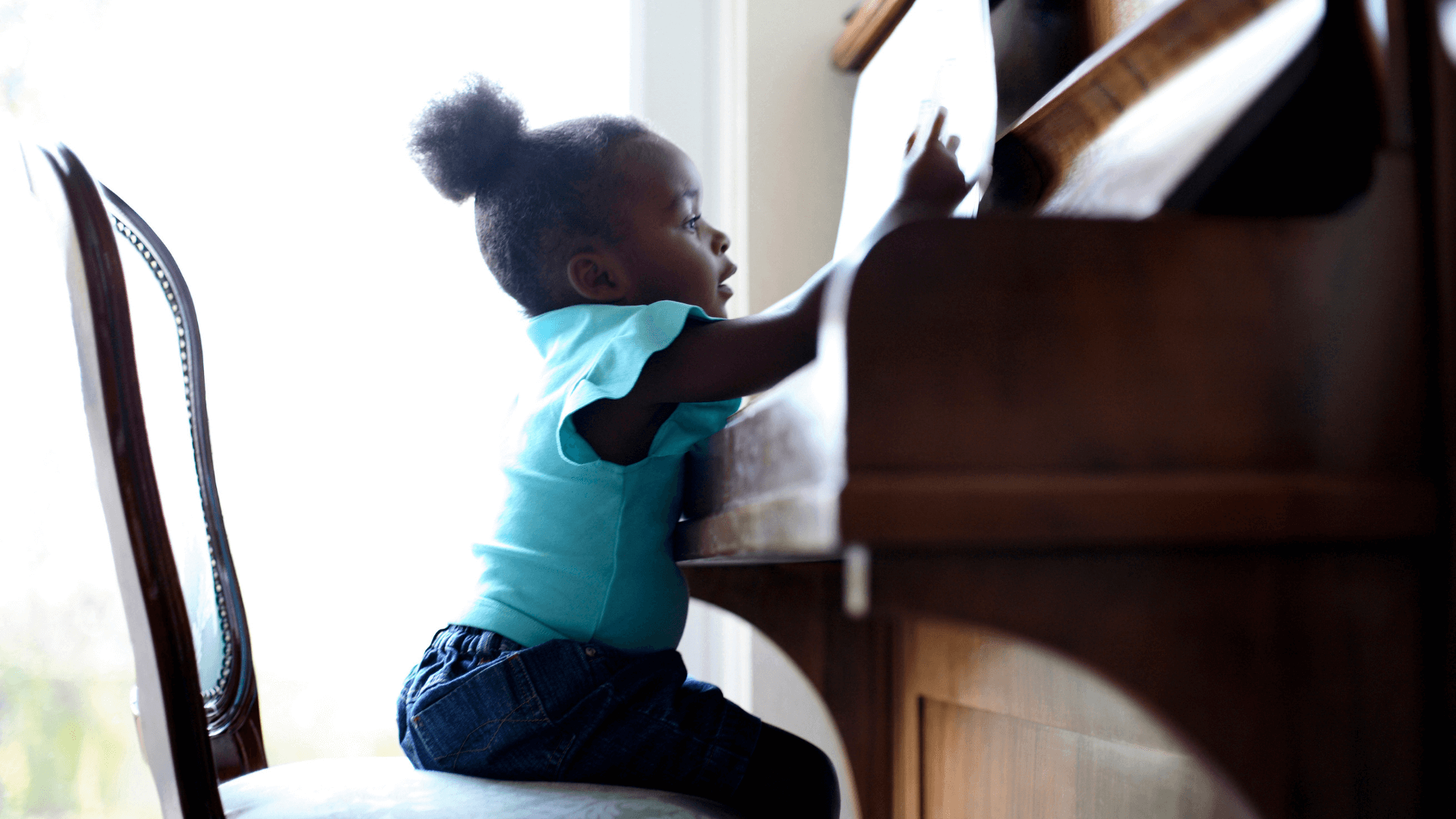 LEARNING SONGS HAS NEVER BEEN EASIER
Revolutionary music learning, assessment, and play. Gain access to all the tools required for a fulfilling music learning experience intuitive practice and feedback app iacting as a bridge between in-person lessons and at home practice.
Reduce the speed of audio recordings to comfortable tempo, transpose,solo
parts
Slow down any section of a song to make learning those tricky bars easier. Or, increase the tempo and get those fingers moving!
Sync video and audio with sheet music tab.
Make practicing difficult songs a piece of cake. Simply grab a section of the song and loop it over, and over, and over until you've got it down.
Loop difficult sections.
Use the built-in metronome to stay in time. This will be your best friend when you tackle those odd time signatures and difficult rhythms!
Practice with real recordings.
Downloadable sheet music means you can play your favorite songs wherever you go! As long as there's a piano, you'll be able to play.icon
Available on all devices.
It doesn't matter if you're on your phone, tablet, or computer. You'll be able to learn and play the songs you love whenever you want.
GET STARTED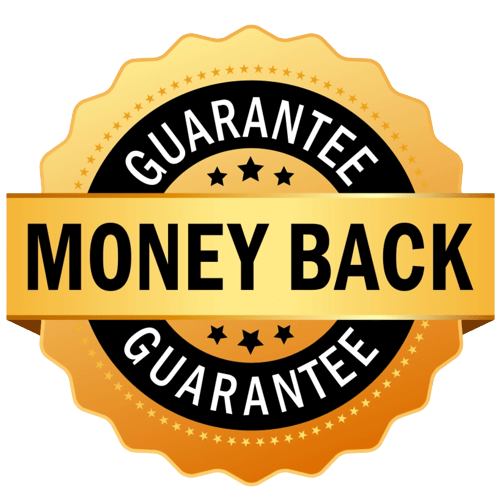 Contact us to arrange a free Lesson which enable us to understand your
musical goals and create a personalised curriculum to meet your specific
needs.
ONLINE LIVE LESSONS.
We use a dedicated Music Platform designed for Music Lessons with High
Video quality,Low latency far better than Zoom or Skype.
Learn in the comfort of your home either in a one to one, small group or join to become a member .
Contact us for a free Pre-Lesson
AN ANNUAL OR LIFETIME MEMBERSHIP.
Annual Membership or Lifetime
Annual £200
Lifetime £800
Save 15%
GET STARTED
Recurring annual plan.
Unlimited access to every lesson
Progress tracking
Regular live Q/A Sessions
Regular live Q/A Sessions
Or choose a payment plan on checkout.
GET STARTED
PACKAGE 1
SINGLE LESSONS
1X 30mins lesson £17
1x 45mins lesson £25
1x 60min lesson. £30
PACKAGE 2 X5 LESSONS
5X 30mins lesson £80
5x 45mins lesson £110
5x 60min lesson. £140
PACKAGE 3 X10 LESSONS
10X 30mins lesson £155
10x 45mins lesson £215
10x 60min lesson. £275
Any questions? Call us on 07432768588.
All prices are listed in GB Pounds.